Broad scientific network of the German Research Center for Geosciences

More than 20 years of experience in the development of seismic measurement methods

Own GFZ underground laboratory in Freiberg (ideal for testing purposes)

Evaluation software for quality checks on site and for calculating extensive data volumes on servers

Modular and scalable seismic measurement technology for advance and environmental underground exploration in routes, tunnels and underground structures
Use our expertise for your underground project: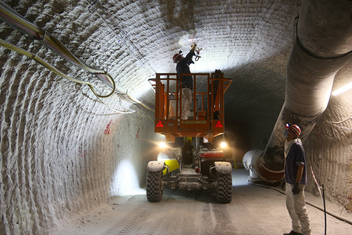 Seismic measurements for your underground project
You have an underground construction project and would like to commission a seismic survey of the subsurface? We are exactly the right contact for this.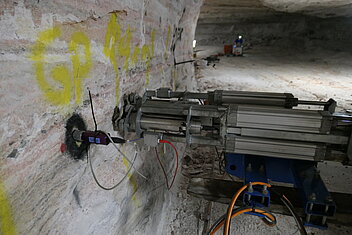 Use of seismic measuring instruments for signal generation
You want to carry out your own measurements on your underground project and need seismic measuring instruments for this? Please contact us!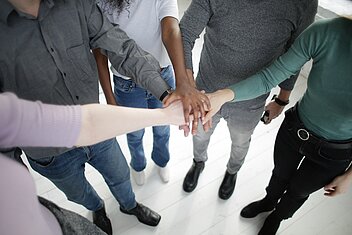 Contract research for your project
Are you facing a challenge in your underground construction project? We have a comprehensive scientific network and find your individual solution.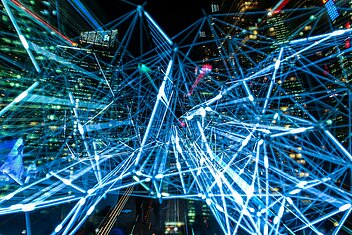 Data evaluation & software
Are you carrying out seismic measurements in your underground workings and looking for suitable evaluation software? We will find your solution together!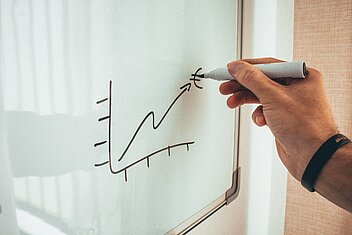 Consulting and training
You would like to draw on our many years of expertise and would like to have a consultation or training in your company? Please do not hesitate to contact us.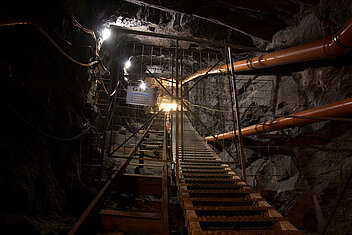 Test center underground laboratory
Would you like to calibrate your measurement technology or have test measurements carried out? In the GFZ underground laboratory we can perform any test simulations.